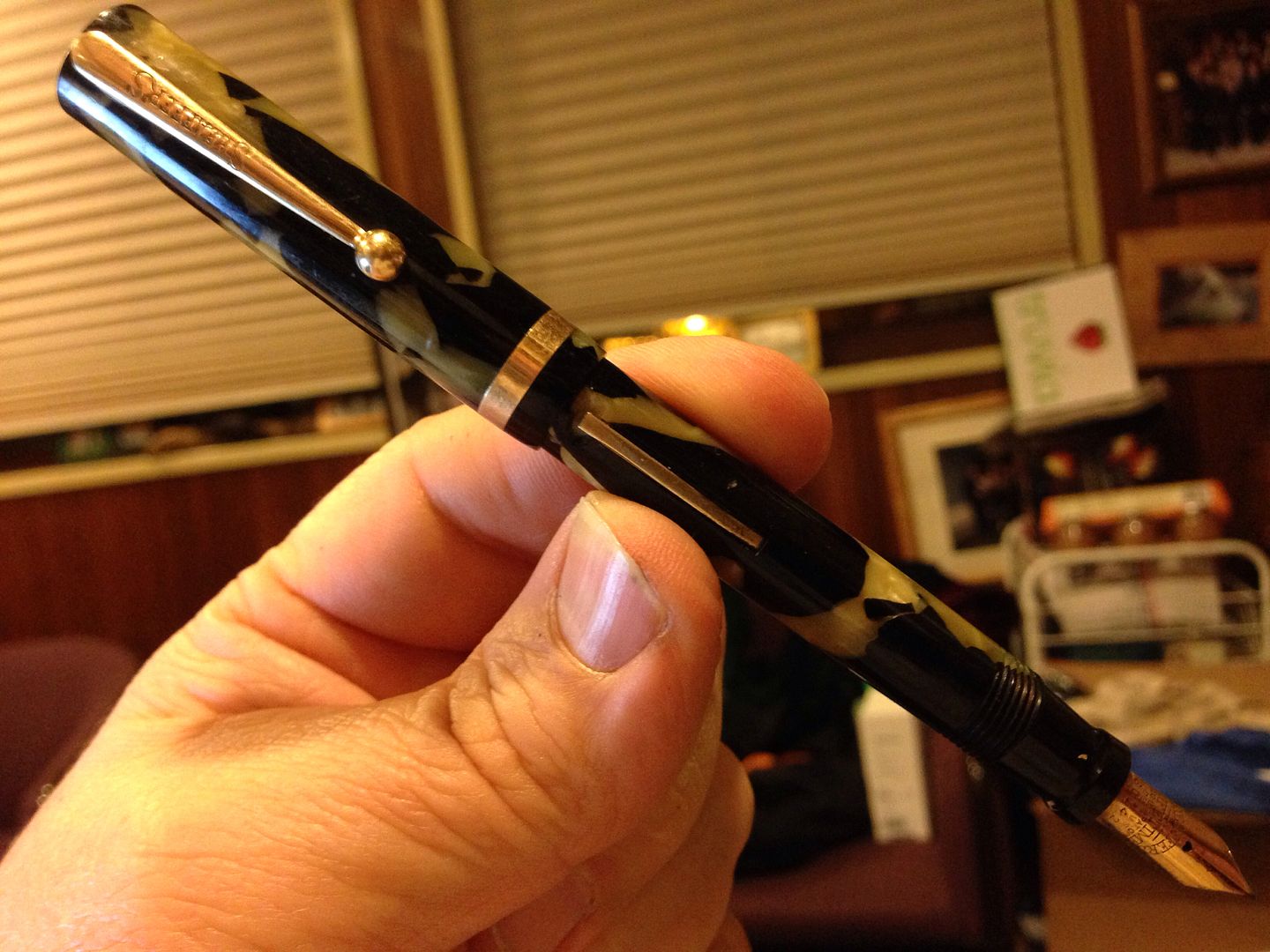 So I was on eBay last week looking for a X-mas gift for a new pen geek in my life (not someone new to me, but rather someone who newly has discovered the joy of fountain pens), and I wound up purchasing this one for myself.
I need to re-sac this one, the one inside is toast, but a good cleaning, a new sac and some polish is all this one needs. I just spent a bit of time doing some research on dating this pen, and have it narrowed down to sometime between 1926 and '27. I had it figured when I bid on it to be a bit newer, but the cap's clip puts it no later than mid-'27, while the nib and feed are no earlier than '26. It's a black and pearl flat-top Junior, and when I'm done restoring it, I suspect it'll be worth roughly 3 times what I paid for it. I tested the nib by dipping it and it'll be a lovely writer, and for me that's the real joy of a fountain pen.
I already have the pen my friend will enjoy - it's one of mine already, one he's admired and not one I'm particularly attached to. Just need to find him a nice bottle of ink to go with it, and that's one item I can cross off my shopping list.