I need to start this by saying I am far from a proficient gardener. If a plant does well around me, it's generally because it thrives on benign neglect. Moreover, I live in the middle of a forest, and the light here is indirect at best.
Meyer lemons are a hybrid between a Mandarin and a true lemon. They are lovely fruit. About five years back, I bought a dwarf Meyer lemon which I put it into a wine barrel on the deck. It did well for a time, but then last fall all the leaves curled dropped off and the plant looked as though it was history. I just didn't have the heart to pull it out of the and throw it away. A bit to my surprise, the plant has come back to life and is putting out a bunch of leaves. There are even a couple of flower buds on it.
There was also a tremendous amount of deadwood to remove.
I have never pruned before. I asked a friend of mine who is an active gardener to borrow a pair of pruning shears and for some pointers; on Monday the Lemon tree got a 'haircut'.
This is said tree now.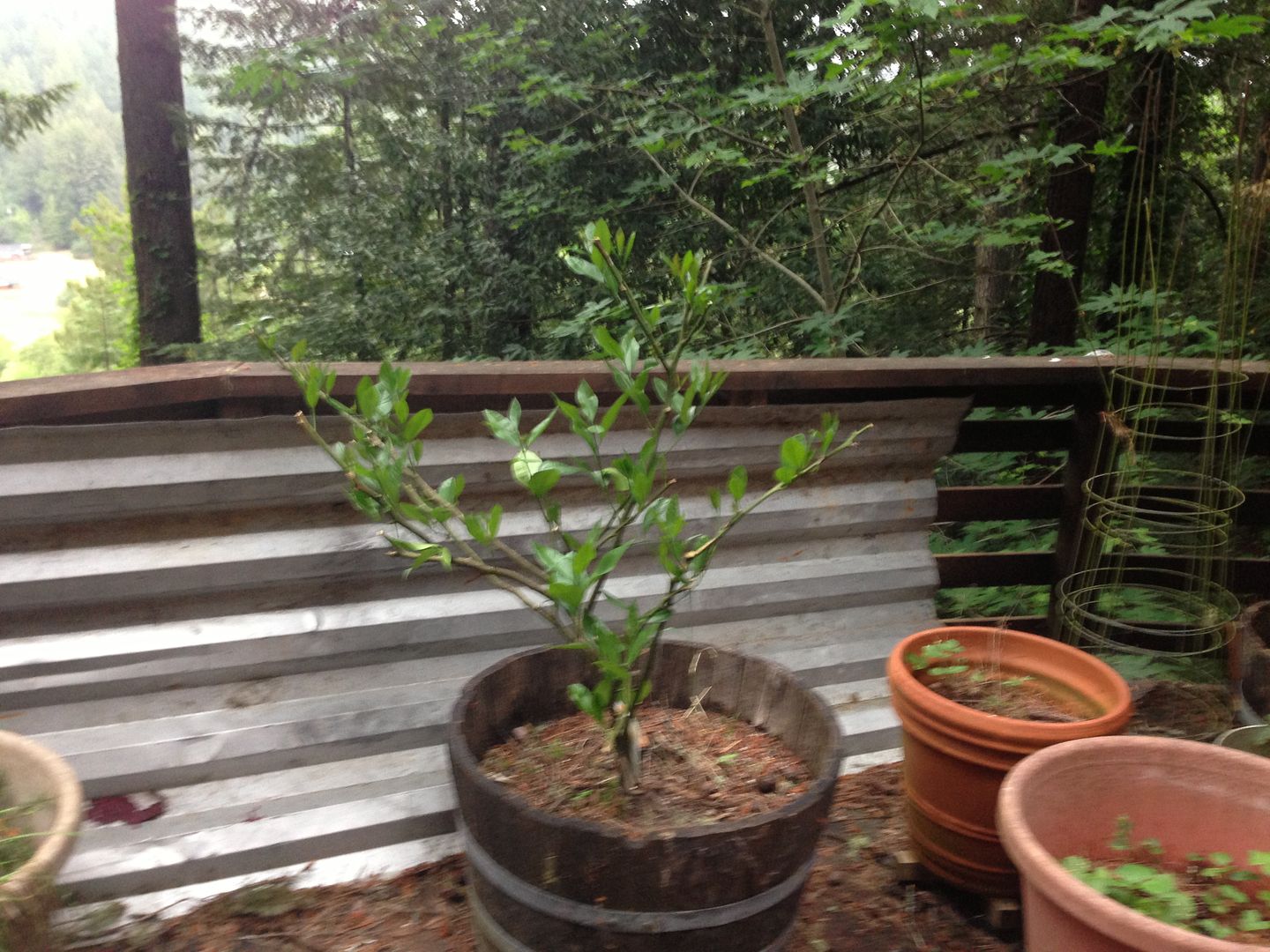 And this is all the deadwood that came off of it.
I could get used to doing this.